Pay for an application or quote
Please use this form to make an online payment if you have a reference starting with DS.
If your reference number begins with something other than DS, please contact our team on 0800 009 3921.
How we handle your personal information
Any personal information that you provide will only be used to process this request. We use a third party, WorldPay, to collect all payment details and process payments made through our website.
When submitting this form, you will be redirected to WorldPay's secure server where you will be presented with a series of payment pages, enabling you to choose your payment method and enter your payment details.
WorldPay will record your payment details against the details submitted on this form, to produce a transaction.
The transaction details will be forwarded to the card issuer for authentication. The issuer will then return an authorised or declined response to WorldPay and a payment response page will then be displayed to you.
If the transaction is successful, WorldPay will also send you a confirmation email, confirming the transaction details.
WorldPay accept card payments from MasterCard, Debit MasterCard, Visa Credit, Visa Debit, Visa Electron, Maestro, JCB, and Solo.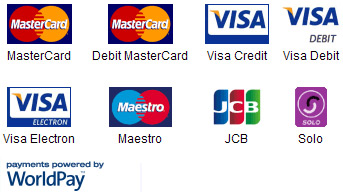 Extra security for your online payments
You might be asked for more information – like a one-time password (OTP) – when you're making a payment. This may be different to what's happened when you've paid online with us before. The extra step helps prove to your card provider that the payment is coming from the right account.
Find out more about Strong Customer Authentication (SCA)
Payment or refund related enquiries
If you would like to contact us about an online payment or refund, please call us on 0800 009 3921. Our lines are open Monday to Friday, from 8am to 5pm. You can also email us: developer.services@thameswater.co.uk.
Information you'll need to complete this form
To complete this form, you'll need the following
Your DS reference number
The address where the work is taking place
A credit or debit card.
Payments for applications:
The postcode of the address where the invoice was requested to be sent
The surname of the person to whom the invoice was requested to be sent, or the name of the company where it was requested to be sent
Payments for quotes:
The postcode of the address where the quote was sent to
The surname of the person whose name appears on the quote, or the company name on the quote
The date printed on the quote and an electronic copy of the quote (if available). Please note that all our quotes are valid for 180 days.